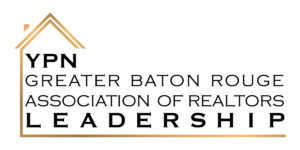 GBRAR LEADERSHIP PROGRAM
YOUR PROFESSIONAL NETWORK (YPN)

The GBRAR Young Professionals Network was established in 2012, as a local branch of the National Association of REALTORS® and Louisiana REALTORS® YPNs.  Through networking events, an engaged YPN Advisory Subcommittee, LARPAC fundraisers, active community involvement, and education classes, the program has given its members the tools they need to advance their careers — and have fun in the process.
In 2019, GBRAR's YPN went in a different direction. With YPN's members being among the most active in the association in the ways listed above and constantly looking to take the next steps as leaders, it made only perfect sense for YPN to become GBRAR's Leadership program and re-brand as Your Professional Network. The program was launched in 2019.
The program consists of 4 core education sessions, community activities, associations activities, networking and much more.
If you are interested in applying for the GBRAR Leadership program, look for the announcement each year around September/October. Alternatively, you can send an email to info@gbrar.com with any questions.
Class of 2019