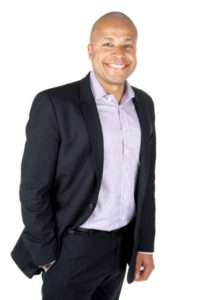 Terry Watson will be at GBRAR on March 14th two teach to exciting courses. Easify 101 and Avoiding Data Security Roadkill.
Easify 101 (8:30 AM - 11:30 AM) will give you the resources, tools, and ability to help the public avoid risk and prosper from a number of common scenarios. Learn to identify the most common real estate situations that negatively harm and impact customers, clients and members of the public.
Avoiding Data Security Roadkill (1:00 PM - 4:00 PM) Do you want to understand and implement tools to protect yourself and the public from data breaches? This course is for you. Learn about habits that create liability for the public, document destruction, how data breaches can be prevented, how to protect your computer & more!
Terry Watson is one of the most sought-after speakers and we are honored to have him in Baton Rouge. He is an outstanding real estate professional, a nationally renowned facilitator, an author, and has been responsible for helping businesses thrive and helping enrich people's lives through training.
His real estate success is attributed to the creative strategies he uses. His strategies work so well, that he was asked to chair a university real estate department in order to amplify their courses and ensure the best preparation of the students.
Terry is the founder and president of Easify Inc., the consulting firm that has allowed him to travel to Brazil, Costa Rica, Mexico, and all throughout the US, where he provides educational training, motivational seminars, and delivers keynote speeches.
He is the broker of his family's real estate firm, where he has hired, trained, and supervised over 100 REALTORS®.
Terry is a Certified Speaking Professional, a designation conferred by the National Speakers Association and the Global Speakers Federation. Less than 10% of the Global Speakers Federation members hold this designation.
Please follow and like us: